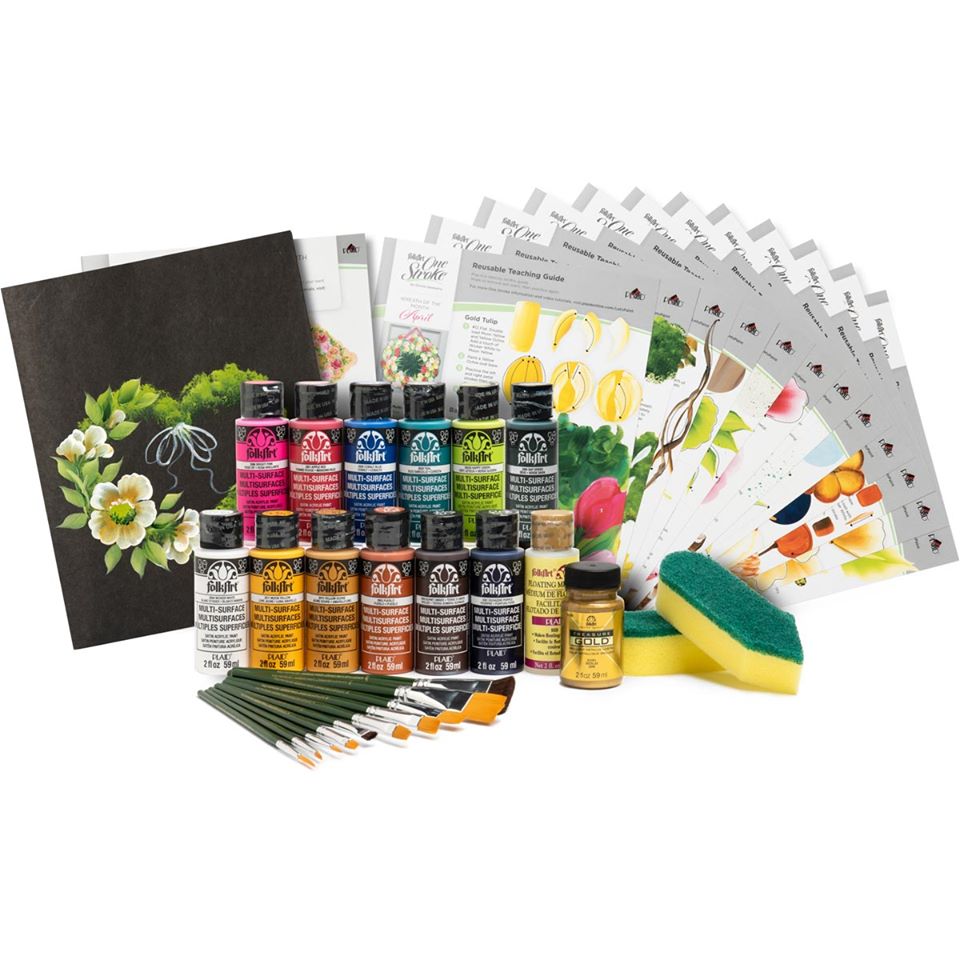 Wreath of the Month Kit - Let's Paint 2020 with Donna Dewberry
Regular price $89.99 Sale
With this kit, you'll be able to follow along with Donna on Plaid's Let's Paint Wreath of the Month video series NEW in 2020.   Donna Dewberry will break down her famous One Stroke method while demonstrating how to paint a beautiful floral wreath seasonally aligned with each month! This kit includes:
Learn Donna Dewberry's One Stroke method in the convenience of your own home
Colors included in this kit: FolkArt Multi-Surface Paints Wicker White, Happy Green, Sap Green, Moon Yellow, Burnt Umber, Yellow Ochre, Apple Red, Cobalt Blue, Bright Pink,

Teal, Pueblo, and FolkArt Treasure Gold

Tools included in this kit: FolkArt Floating Medium, Wreath of the Month Inspiration Sheet, FolkArt 10-piece One Stroke Basic Beginner Brush Pack, and FolkArt One Stroke Sponge Painters
Exclusive limited-edition storage folder featuring artwork painted and signed by Donna Dewberry
Twelve (12) How-to-Paint-a-Wreath video lessons taught by Donna Dewberry complemented by 12 full-color Reusable Teaching Guides created exclusively for this kit
Twelve (12) 2 oz. bottles of multi-surface acrylic paint
All paint is water-based, non-toxic
Purchased separately, kit components would retail for $149.99!
Size:
Kit includes 11 colors of paint, Treasure Gold, floating medium, brush set and sponge painters.
Wood wreath surfaces are sold separately.