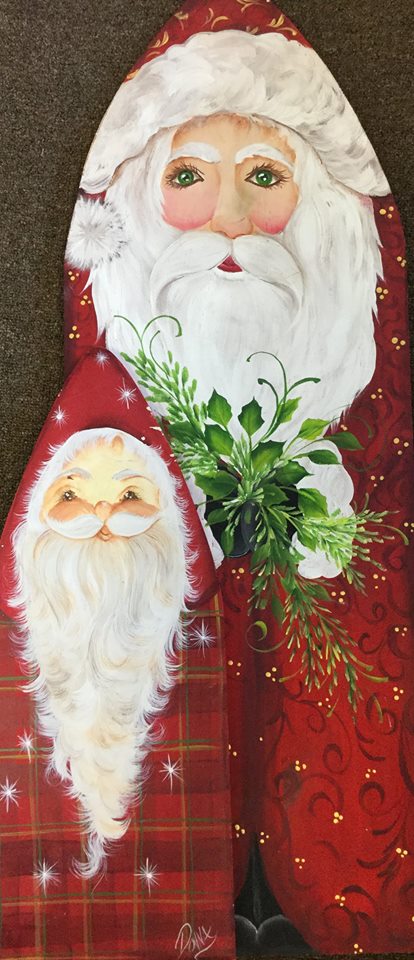 Santa Porch Leaner Downloadable Video Lesson
Regular price $35.00 Sale
All New Version in 2022 - 2-Hours of pre-recorded live online instruction with Donna Dewberry, creator of One Stroke painting technique.  Features student interaction, close-ups of stroke work and trouble-shooting from Donna while teaching a class in her Dewberry Art Center Studio.  This project can be done on any surface, but Donna does it on a board cutout in the shape of the Santa figure.  The possibilities are endless, change up coat fabric patterns, eye color, beard type, or embellishments to make it your own.
All downloadable videos are non refundable once purchased
THIS IS NOT A DVD!  THIS IS AN ELECTRONIC DOWNLOADABLE VIDEO FILE SENT TO YOU VIA EMAIL.