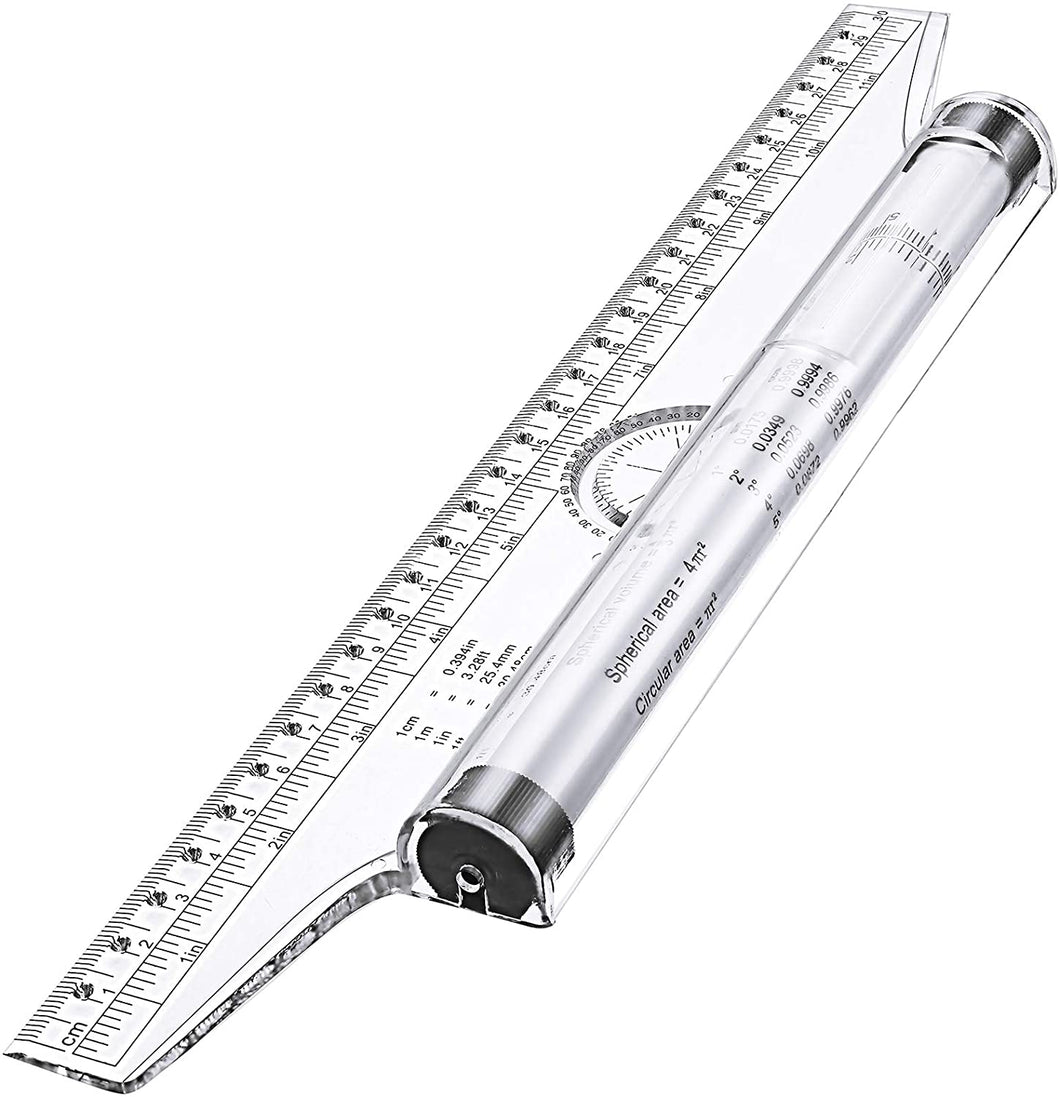 Rolling Ruler
Regular price $12.95 Sale
12" Plastic Rolling Ruler
Versatile measuring ruler with a protractor to draw the desired figure, can also draw arc curve, horizontal parallel line, vertical parallel line.
More details: each centimeter has a circle hole for drawing circles and ellipses; This drawing ruler has a built in roller, clear scale, easy sliding, stable drawing, easy to observe.
Multiple uses: whether you are an artist, student, pattern maker or designer, this measuring rolling ruler is a good helper for your work or study; It can help students develop their own manual skills as well as their imagination to draw different design pictures.
Made of transparent plastic; It is light-weight, easy to carry; transparent material allows you to draw without ignoring some important figures or words.