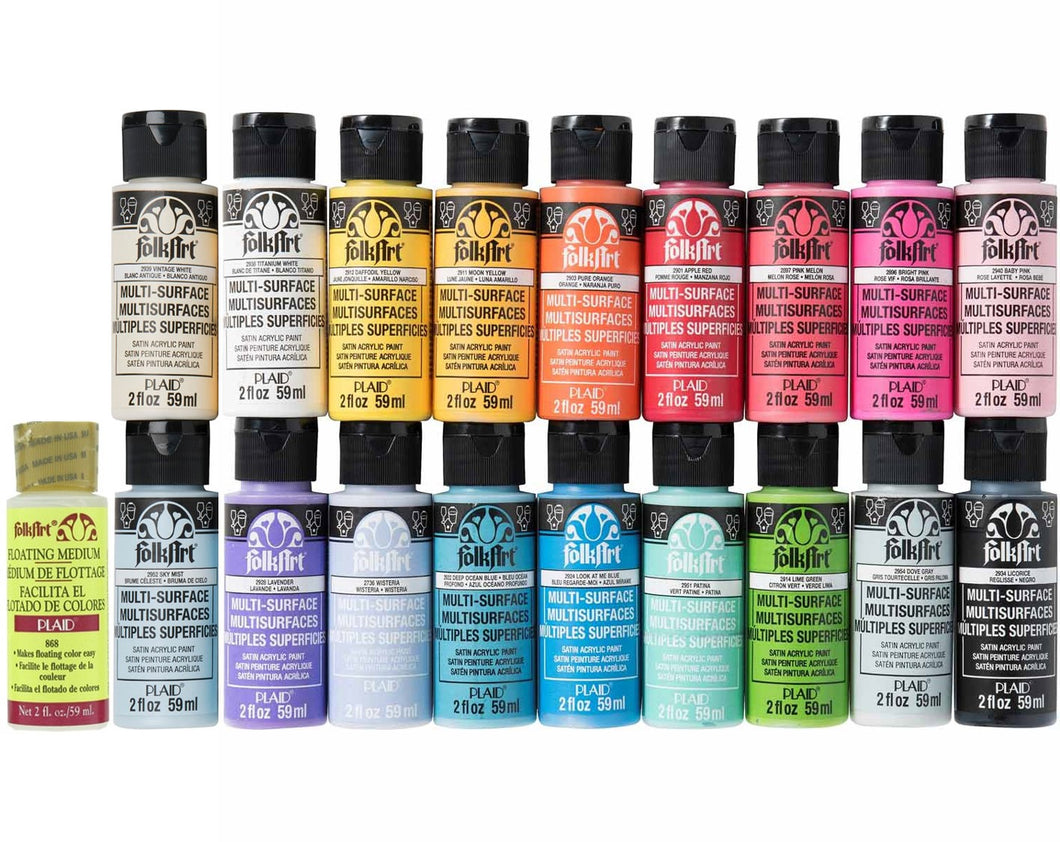 Paint Set for EDU Packets (Painting Parties) 2020 Q2 Series
Regular price $37.95 Sale
 All 18 2-oz Multi-Surface paint colors plus one 2-oz Floating Medium required to complete all three paintings for 2020 Q2 EDU Packets (Faith Floral Jar, Geraniums and Spring River).  
Colors: Coffee Latte, Wicker White, Yellow Ochre, Magenta, Medium Blue, Burnt Umber, Licorice, Pink Melon, Citrus Green, Sap Green, Violet Pansy, Cobalt Blue, Aqua, Apple Red, Bark Brown, Pueblo, Burnt Sienna, Bright Pink
Floating Medium
Note:  Image does not reflect colors to be shipped - only quantity.  Refer to list above for correct identification of colors provided.