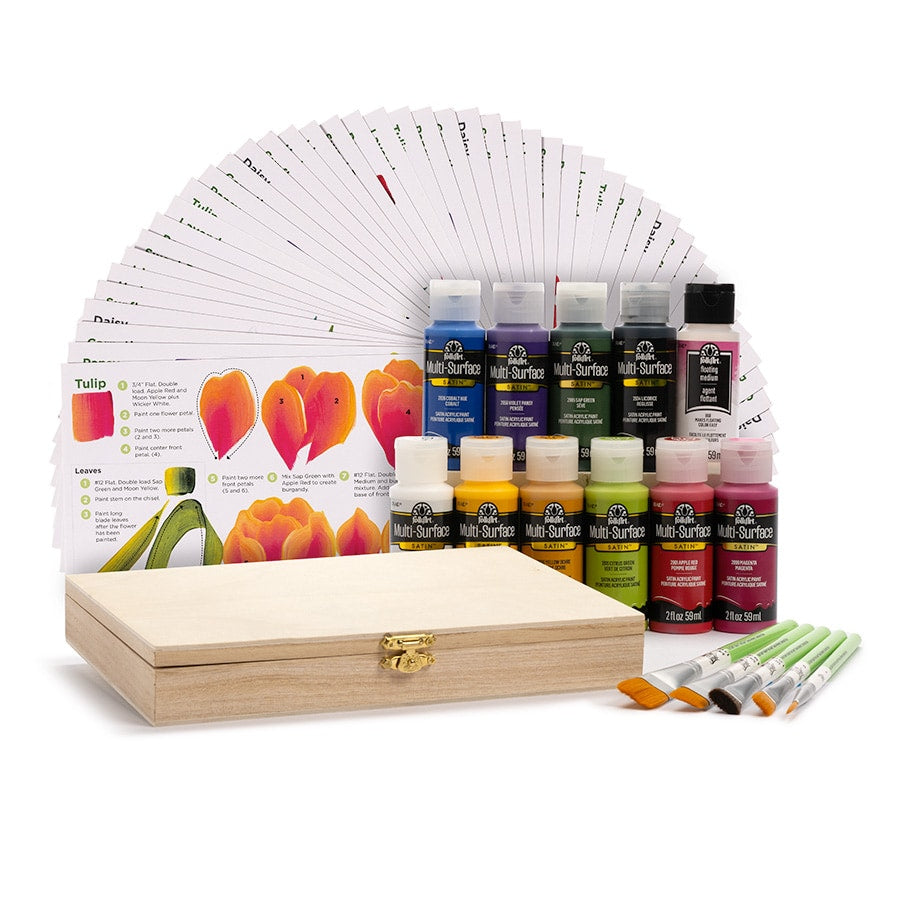 One Stroke A to Z of Floral Painting Kit - Let's Paint 2023 with Donna Dewberry
Regular price $64.95 Sale
The FolkArt One Stroke A-Z 50 Florals Kit from One Stroke creator Donna Dewberry is everything you'll need to learn to paint beautiful flowers. From asters to zinnias, Donna's methods and guides give you the encouragement and training you need to recreate the flowers found in nature.
This comprehensive kit contains 10 two-ounce FolkArt multi-surface paints, one two-ounce FolkArt Floating Medium, five One Stroke paintbrushes, 50 UV-coated Reusable Teaching Guides and a paintable wood storage box that you can customize.
The full-color reusable teaching guides provide plenty of detail to reference any time and Donna's FREE YouTube video lessons add another layer of careful instruction. You can also practice your brushstrokes directly over Donna's while you learn the paint technique she's sharing with you.
No need to attend classes. Learn to paint flowers the One Stroke way whenever and wherever its convenient for you.

Watch Lessons - A-Z of Floral Painting with Donna Dewberry
MAKE NOTE: ITEM IS OUT OF STOCK UNTIL 9/28/2023 and will ship to customer when back in stock, we do apologize for any inconvenience.