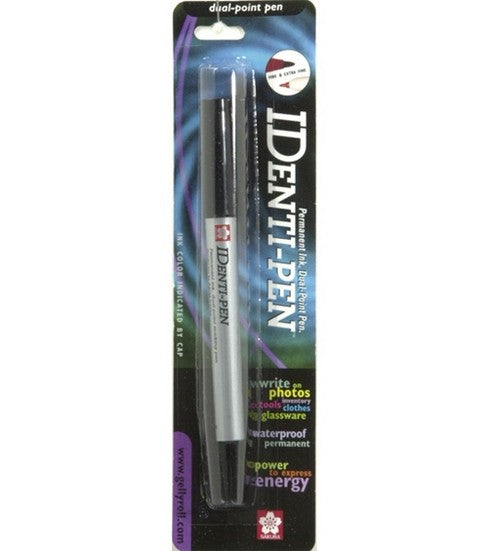 IDenti-pen Dual Point Multi-Surface Marker - Black
Used by Donna on PenDezign and Watercolor paintings. 
IDenti-pen is a dual-point multi-purpose marker that will mark most non-porous surfaces. It's easy to label personal items with your contact information, or decorate with illustrations and patterns. Use IDenti-pen to mark on a wide variety of difficult surfaces, such as wood, metal, plastic, glass, golf balls, CDs, and slick paper. 
The durable, extra fine plastic point is perfect for detail work. The medium, fiber point is excellent for larger projects.