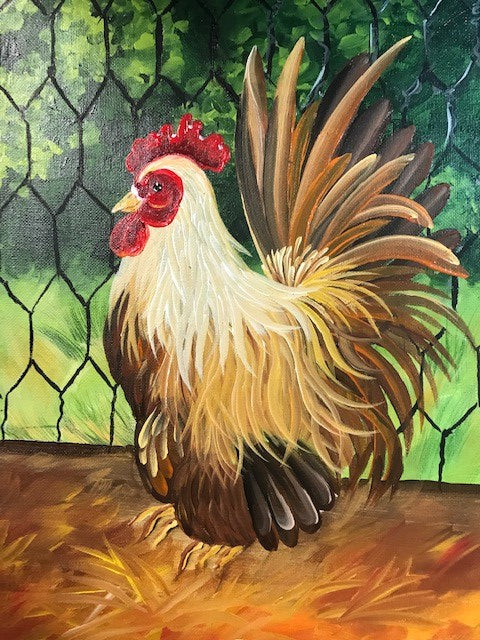 Golden Rooster Downloadable Video Lesson
Regular price $29.95 Sale
2 Hours of pre-recorded live online instruction with Donna Dewberry, creator of One Stroke painting technique.  Features student interaction, close-ups of stroke work and trouble-shooting with Donna.  Can't you just see this proud beautiful rooster strutting around a chicken yard.  What a handsome boy!  This fun and easy to create painting has a partner - Blue Boy Rooster.  Get them both and create a diptych of roosters - a popular home decor subject.
All downloadable course videos are non refundable once purchased
THIS IS NOT A DVD!  THIS IS AN ELECTRONIC DOWNLOADABLE VIDEO FILE SENT TO YOU VIA EMAIL.