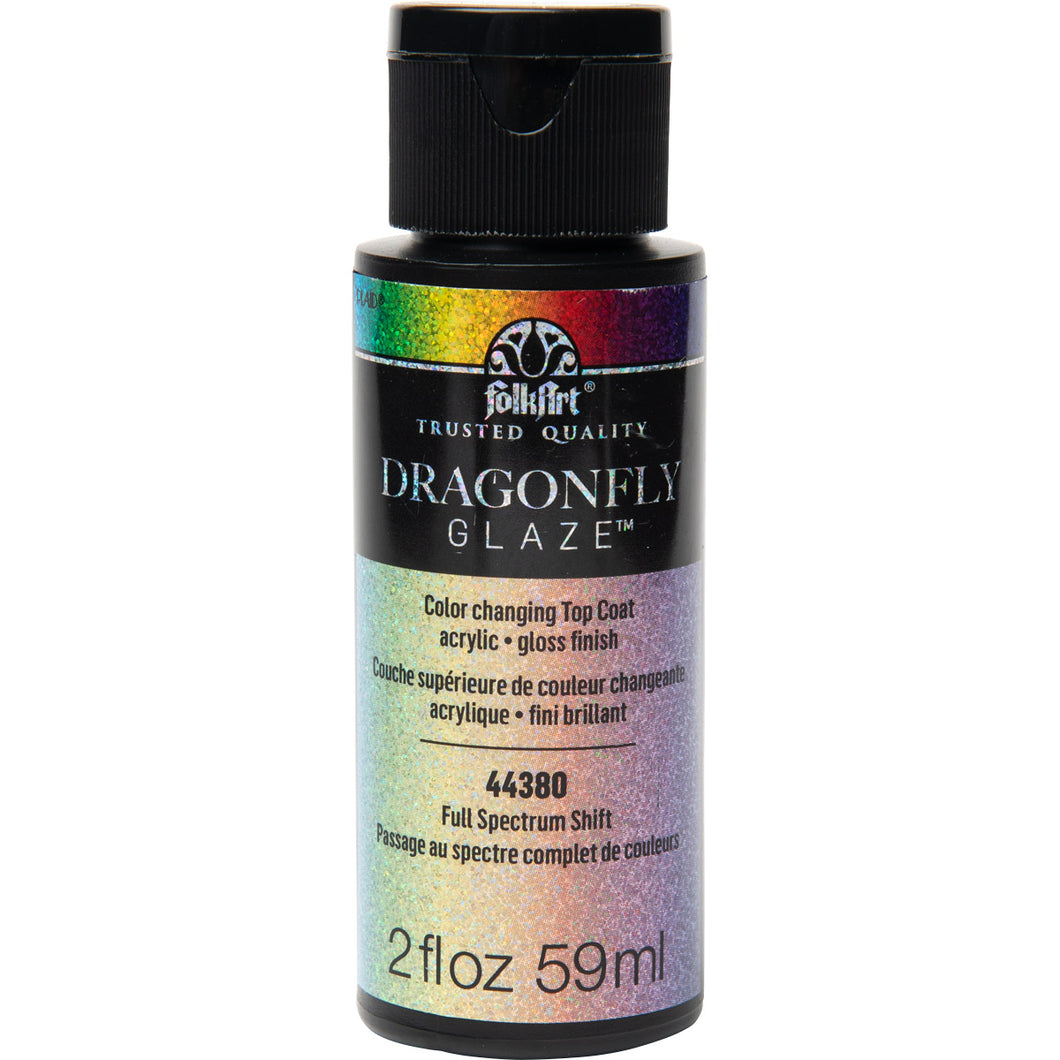 44380 Full Spectrum Shift Dragonfly Glaze 2 oz.
Glaze shimmer shifts through all colors - Red Orange Yellow Green Blue Violet
Add a touch of show-stopping sheen to your DIY projects with the innovative, lustrous paint, FolkArt Dragonfly Glaze. Designed as a topcoat, the paint's extraordinary light-reflective pigments create an iridescent finish allowing multiple colors to be viewed from different angles. Layer over dark or light base colors to create an intense, shimmering finish that makes an impact on a variety of surfaces. Water-based and non-toxic.
Size: 2 oz.