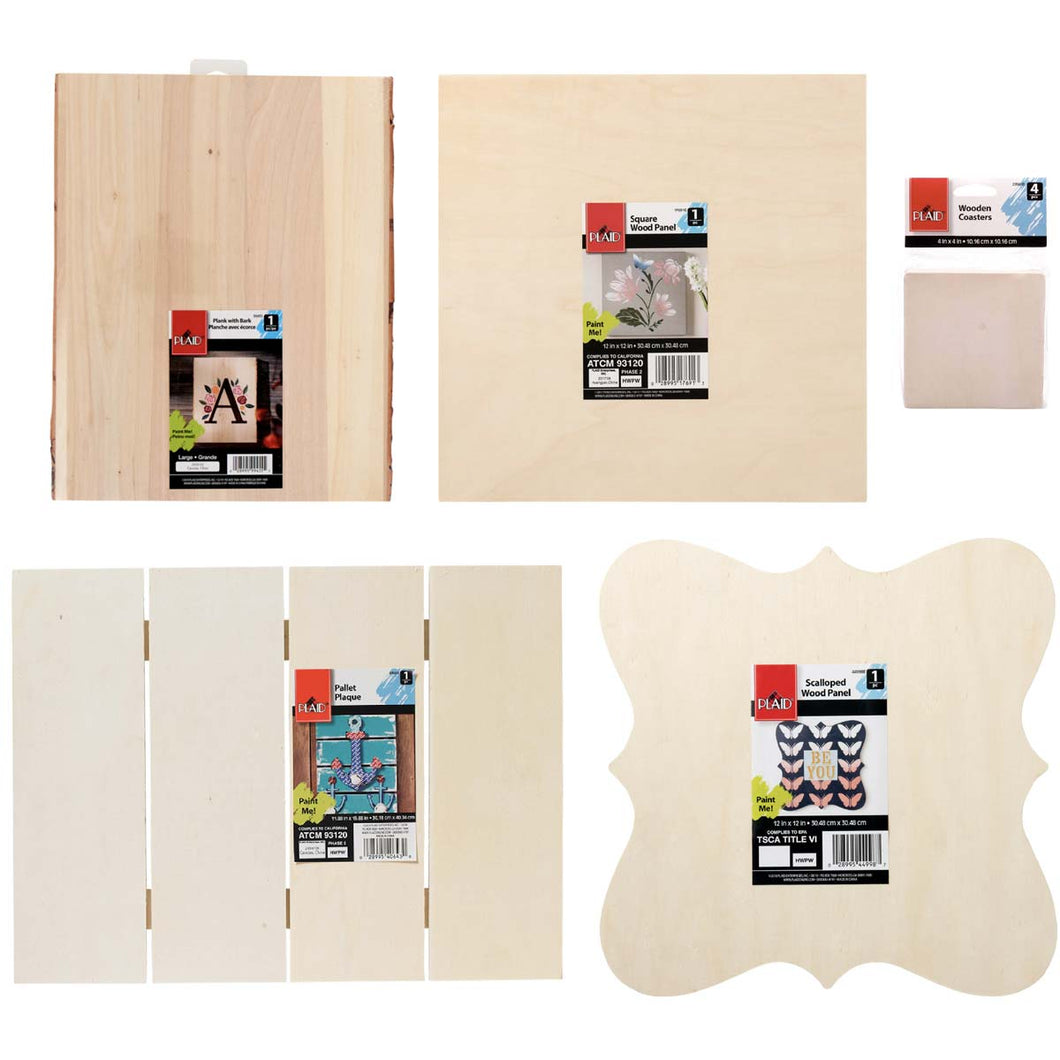 Birds and Blossoms Wood Surface Kit - Let's Paint 2022 with Donna Dewberry
Regular price $43.95 Sale
Use your imagination to create unique artwork with the FolkArt One Stroke Let's Paint Birds and Blossoms 2022 Surfaces Kit.
This kit includes 7 surfaces:
2 pallet plaques

1 scalloped panel

1 square panel

1 pack of 4 square coasters

2 wood blanks with bark.
Use these wooden shapes to paint along with Donna Dewberry using her FolkArt One Stroke Birds and Blossoms Let's Paint 2022 Kit.  Donna Dewberry is the original creator of the FolkArt One Stroke method of decorative painting.  In addition to One Stroke painting, these unfinished wood blanks are perfect for painting, decoupaging, stenciling, wood burning, and more. Create signs, coasters, gifts, and so much more with these unique surfaces. Display your art in a new way when you use the FolkArt One Stroke Surfaces Kit as your surface!