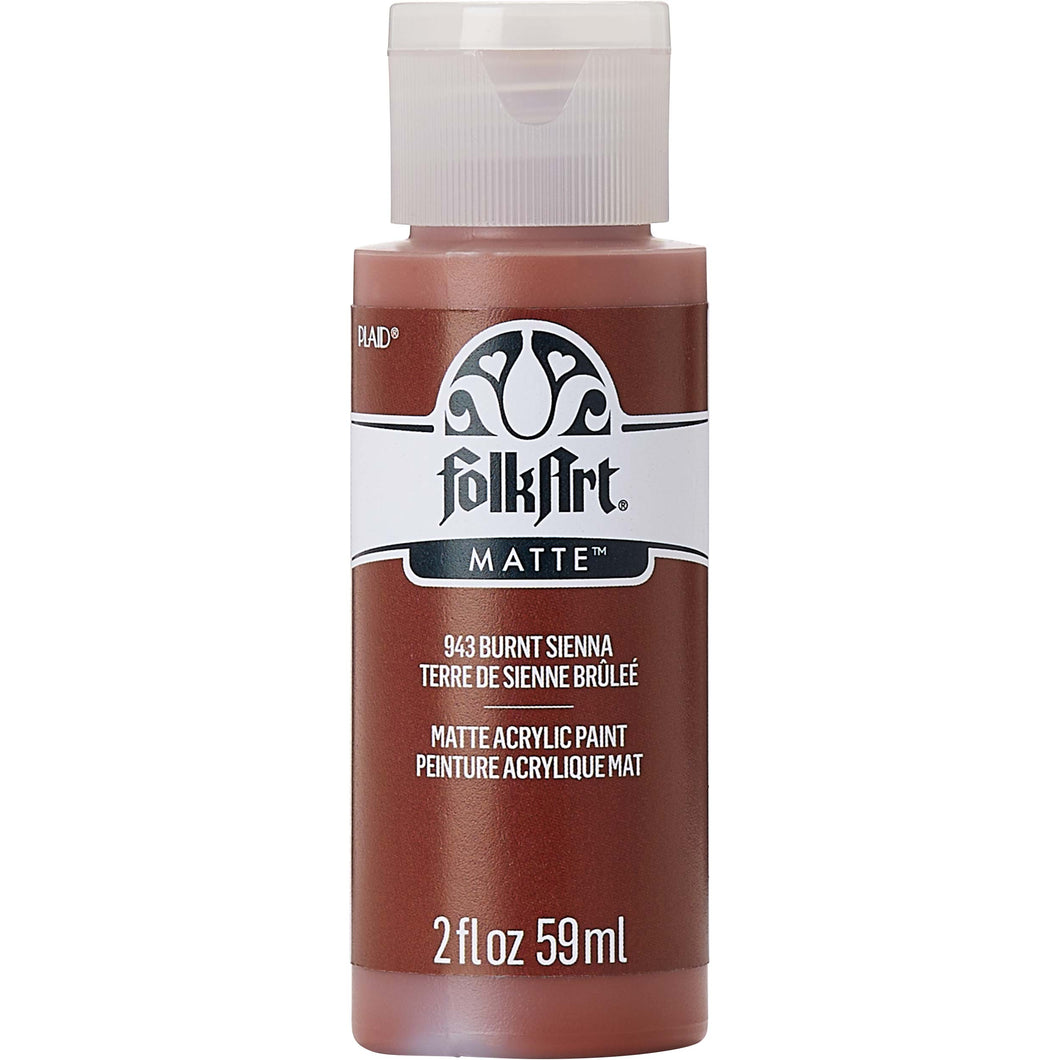 943 Burnt Sienna Matte Acrylic 2oz.
FolkArt ® Matte Acrylic Paints - Burnt Sienna, 2 oz.
FolkArt Acrylic Paint is the artist-quality formula that crafters love for a variety of arts and crafts. With an expansive color palette, FolkArt Acrylic Paints offer a rich, creamy consistency for exceptional blending and shading with excellent coverage. From beautiful hand paintings to stylish stenciling and design techniques, FolkArt delivers outstanding results! FolkArt Acrylic Paints are must-have products for any crafter to have on hand for basecoating, stenciling, and more. Whether you are a novice or expert crafter, you'll love the versatility of this premium acrylic paint as part of your arts and crafts supplies. Developed for both stroke work painting and a variety of decorative craft activities, the FolkArt line of paints features amazing colors in a variety of formulas and finishes to inspire your creativity. Use these beautiful acrylic paints, with a matte finish, on a variety of surfaces such as wood, canvas, paper, Styrofoam, paper mache, and so much more. A preferred brand among crafters, painters, and artists, FolkArt Acrylic Paint is a staple in any collection of craft supplies!