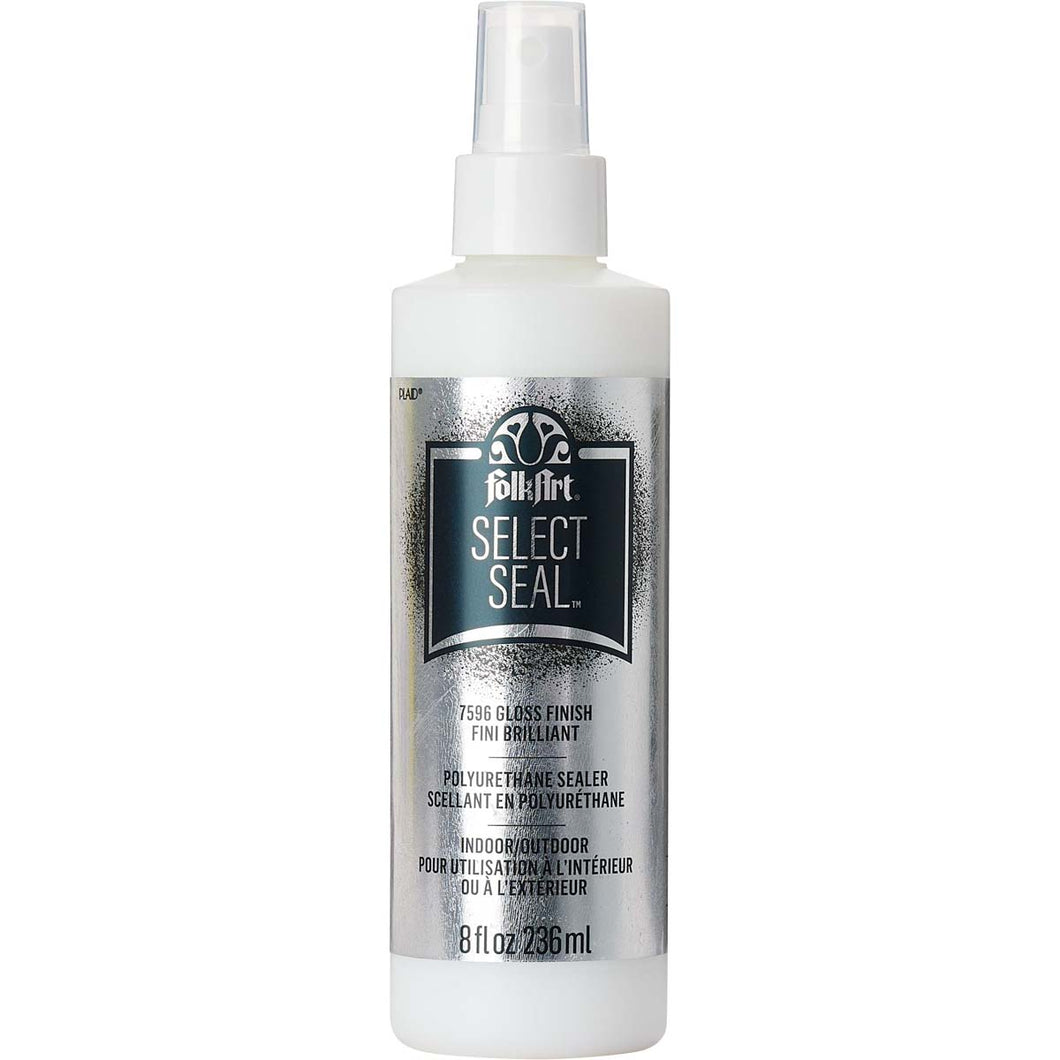 7596 Select Seal - Gloss Finish 8 oz.
Regular price $15.95 Sale
FolkArt ® Select Seal™ - Gloss, 8 oz. - 7596
Seal and protect your creations with the durability of FolkArt SelectSeal. Part of the FolkArt family of trusted brands, FolkArt SelectSeal is a super-strong, spray acrylic sealer formula. This versatile water-based, non-toxic sealing formula comes in a gloss and matte finish that naturally self-levels, is non-tacky, and leaves no brush marks. When dry, this unique spray acrylic sealer formula is scratch and water resistant with a crystal clear finish. Before using FolkArt SelectSeal shake the bottle well. Prime the nozzle with a few pumps and spray away from your project to test the spray strength, as the nozzle may sputter. To prevent excess application and prevent drips, apply thin coats rather than one thick coat to your project. Allow your project to dry for 4 to 24 hours. Immediately clean the FolkArt SelectSeal spray nozzle after each use so that it remains open and clog-free for future use. Use this unique formula on a variety of surfaces including wood, canvas, terra cotta, metal, and more – great for indoor and outdoor projects! Make FolkArt SelectSeal an essential part of how you protect your arts and crafts.