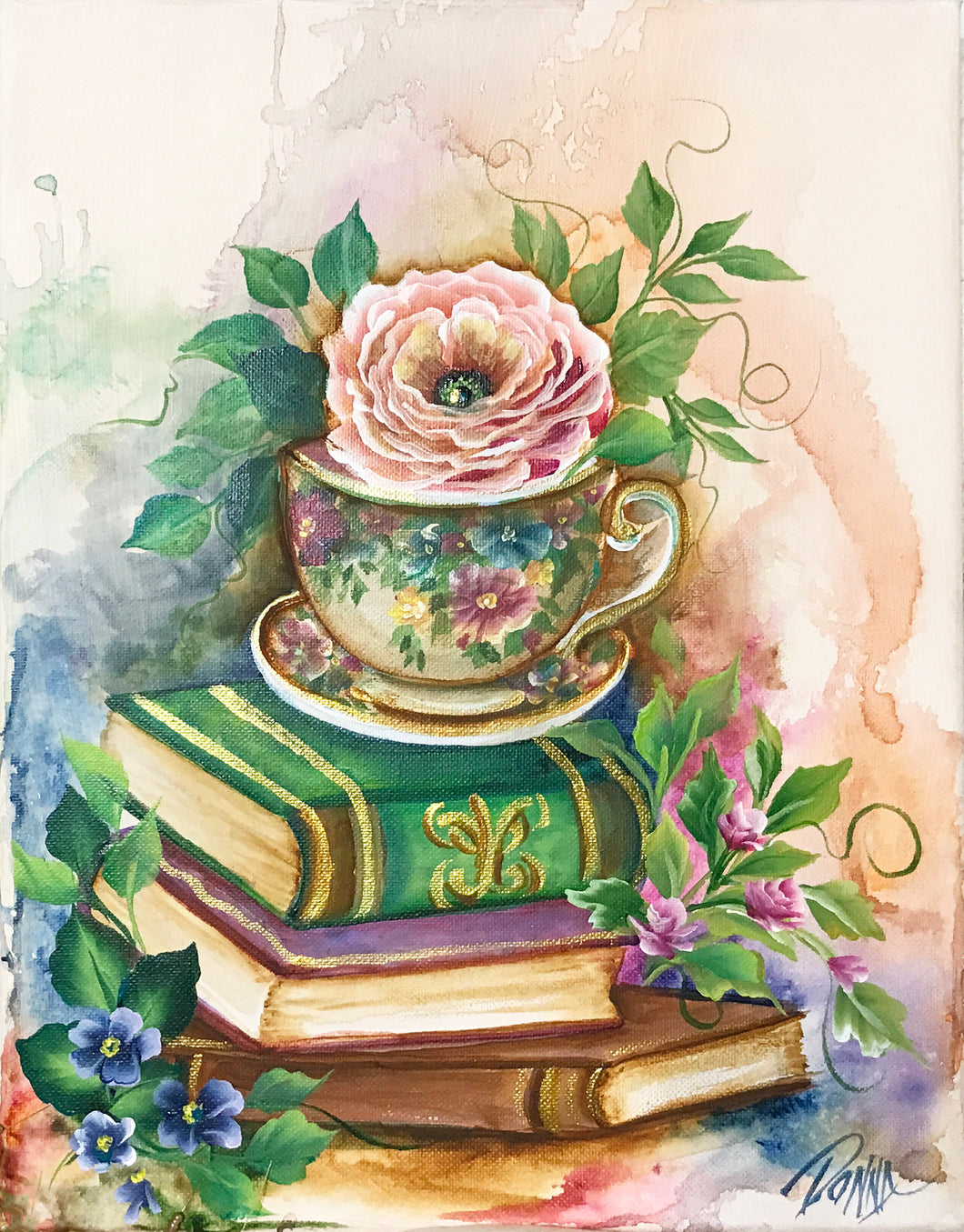 Online Zoom Single Classes - November 2023
Regular price $35.00 Sale
November 18, 5pm Eastern - Vintage Books and Teacup
Online Classes!  Sign up for classes! Purchase any single two-hour class live on Zoom with Donna for just $35.  Be sure to include the class you wish to attend by choosing from the drop-down menu above and adding to your cart.  Add each individually to your cart to get both classes.
Dates are subject to change due to holidays or Donna's travel schedule.  Every student gets a recording to download and keep (please do not share with others).  
When your purchase is processed, the Zoom Information & Code to join the class with Donna along with a list of supplies needed and any patterns (not always needed) will be emailed to you within 48 hours of the class start.  You will need to download the Zoom application from Zoom.us to get into class.  Sign in at the time of class (all times are Eastern Time Zone) and enter the 9-digit meeting code and then the passcode to get into the class meeting room.  Join with your smart phone, tablet or computer.  Even if you don't have a camera you can still watch the lesson.

Can't attend the class live at the given time?  No problem.  All lessons are recorded and links to download the recordings will be emailed to each student within 24 hours after class!  Be sure to download and save the recording file locally so you can watch over and over!  You need to download the recording to your device or computer within 2 weeks of the live class and then you can watch over and over!
Class attendees can join our private Facebook page by taking any class within the current year - you must request access to the page.  Share your work and I will critique, if desired, and you can enjoy others work too!   Follow this link to see or request access to join the private group:  https://www.facebook.com/groups/312031622531130
 **All online classes are non-refundable once purchased, no exceptions.