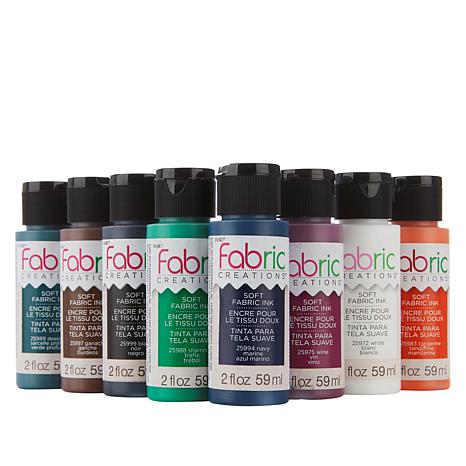 Fabric Ink Paint Set for EDU Packets (Painting Parties) 2019 Q4 Series
Regular price $26.95 Sale
 All 8 2-oz Fabric Creations Fabric Ink colors plus one 2-oz Floating Medium required to complete the Fall Wreath Shirt project for 2019 Q4 EDU Packets.  
Colors: White, Poppy, Real Yellow, African Violet, Crimson, Shamrock, Lime, Ganache.
Floating Medium
Note:  Image does not reflect colors represented - only quantity.  Refer to list above for correct identification of colors provided.